Wednesday, August 8, 2012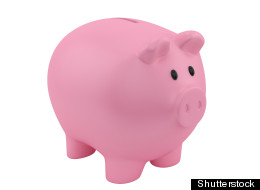 Many Americans have been making terrible savings mistakes, according to the
Federal Reserve's newly released Survey of Consumer Finances for 2010
.
The savings mistakes range from directly buying company stock to not saving for retirement.
Here are the worst savings mistakes that you may be making:
You don't have a savings account. Just 51 percent of American families have a savings account, according to the Fed's survey. Having a savings account is critical for being able to save over the long term.
Blog Archive
Popular Posts
Many Americans have been making terrible savings mistakes, according to the Federal Reserve's newly released Survey of Consumer Finance...

I will give you six tips on how to get started. Step one: You will need a nice pair of scissors. Nothing makes me more upset than a dull ...

Save money you spend on food by planning meals in advance and bulk-buying . Always purchase generics when you can, because prepared food ...

Tips to Make Wealth Building Enjoyable 1. Keep Perspective Your investments and savings are ultimately a means to an end. The value of you...

One of the most frequent questions new investors ask is this: how much should I be saving for investment? Although the question is straightf...

First of all, you need to set saving goals, which means stating why do you need money and how fast. Decide if your goals are short-term (...

Auto insurance can be expensive, and you may be tempted to drop your coverage as a way to save money . However, there are legal and financi...

Saving Money Tips and Tricks to Help Keep Cash in Your Pocket Saving money, or the saving habit as Napoleon Hill put it so many years ago, ...

Try to stop using credit cards. They are quite dangerous when you want to start saving up money, because you don't know exactly how m...

Labels